Setting up a business in Bulgaria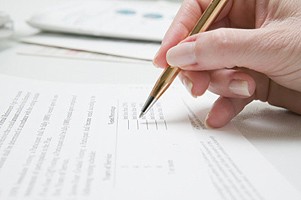 Every person willing to undertake economic activity through a local company in Bulgaria has to apply to the Bulgarian District Court for registration at the special Commercial Register kept by the Court. Authorization to conduct economic activity is given from the date of entry in the Commercial Register.
Foreign entities may operate through joint-ventures, wholly owned subsidiaries and branches in Bulgaria. Bulgaria does not restrict foreign ownership of buildings but does impose restrictions on foreign ownership of land. Therefore for foreigners wishing to own real estate, including the land it occupies, the only available route is through the establishment of a Bulgarian Company which can legally purchase Bulgarian real estate and land. There are no restrictions on the foreign ownership of shares or quotas in Bulgarian Companies.
Forms of Doing Business
The organizational forms of doing business are stipulated for in the Bulgarian Commercial Code. It was enacted in 1991 and draws on the principles and practice of German law. A "merchant" is such an individual or an entity that executes business transactions on a regular basis and for profit. Farmers and self-employed professionals (artisans, doctors, lawyers, etc.) are excluded from the scope of the law.
The types of merchants are:
A Sole Proprietorship (ET);
An Unlimited (General) Partnership (SD);
A Limited Partnership (KD);
A Limited Liability Company (ООD);
A Joint- stock company (АD);
A Public company;
A Joint venture;
A Branch;
A Holding;
Public Limited Partnership
Cooperative (regulated by the Cooperatives Act) .
Merchants are registered with the District court on the basis of information provided by the partner(s)/promoters. This information concerns the owners, the management, the capital, the scope of activity and other circumstances. The Commercial Register kept by the District Court is public.
Sole Proprietorship
Any capable individual, having permanent residence in Bulgaria, can register as a sole trader - a n individual who conducts business activities on a regular basis must be entered in the Commercial register of the respective District Court.
A sole proprietor:
Is not obliged to have start-up capital in order to obtain the court registration;
Bears unlimited liability for his/her debts;
Is subject to personal income tax;
Must keep books, usually using the single entry accounting method. Double entry accounting method is also permitted.
Unlimited Partnership
Two or more persons may join efforts to do business together by having an equal say in the management and being liable for the debts of the company. An unlimited partnership:
Is established by means of an agreement between the would-be partners;
Is registered with the Commercial register of the District Court;
Is not a subject to minimum capitalization requirements;
Is a legal entity separate from the partners. Nevertheless, all partners bear unlimited liability for the debts of the partnership;
Is taxed at the corporate level and later the partners pay personal income tax on their shares of the profit.
Limited Partnership
The difference from the unlimited partnership described above is that some of the partners bear limited liability for debts of the partnership and, correspondingly, have limited management powers. The limited Partnership Company is founded by two or more persons for the purpose of engaging in commercial transactions under a joint business name. There are one or more general partners, bearing unlimited liability, and one or more "limited partners", the liability of which is limited to the extent of their agreed contribution. A foreign person must have permanent residence in Bulgaria in order to participate in a limited partnership as a general partner. The general partners are responsible for managing the partnership. A limited partnership must be registered with a district court and entered into the commercial register.
Limited Liability Company
The Limited Liability Company is the favourite structure of foreign investors in Bulgaria. It combines several advantages:
Very low capitalization requirement - BGN 5,000 (Approx. USD 2,325) , formed by the quotas (shares) of its members ;
The participants own "shares" in the company which are transferable under certain conditions;
The minimum authorized capital is BGN 5,000 of which at least 70% must be paid up before registration;
The shareholders bear limited liability up to the value of their shares.
The same registration procedure, as for partnerships, is applied.
The company is governed by the General Meeting of Shareholders and managed by a Manager/Director.
The Bulgarian Law recognizes also the Sole Proprietorship Limited Liability Company or Single -member limited liability company (EOOD). Usually, the foreign investors structure their direct investments in the country through this form of Limited Liability Company. The EOOD has a sole owner of the authorized capital. The sole owner resolves on any issue connected with the company's policy. Therefore, the multinationals find this form of doing business as the best vehicle for their centralized policy of taking decisions.
A Joint - Stock Company /Stock corporation
The capital of this legal entity is divided in to shares, each of par value of at least BGN 1. The company is liable to its creditors to the extent of its assets.
At least two persons are needed to form a Stock Corporation.
The minimum authorized capital is BGN 50,000, (Approx. EUR 25,000).
A joint stock company may issue either registered, bearer or preference shares.
A Public company
This is a type of joint stock company initially introduced by the revoked Securities, Stock, Exchanges and Investment Companies Act 1995 and currently regulated by the Public Offering of Securities Act 1999 (POSA).
A company must register as a public if (i) it makes primary offering of shares, or (ii) its shares are registered for trading on an organized securities market.
Another way to create a public company is through a business combination involving at least one public company - the surviving company will be public, too.
A Joint venture
This type of company is formed jointly by a Bulgarian and a foreign partner. The extent of the foreign participation in a joint venture is not limited. Joint venture must make one of the forms of business entities under the Commercial Act. Establishing a joint venture is one of the forms of investing in Bulgaria.
A Branch
Foreign legal entities registered abroad, as well as foreign individuals or persons other than legal entities, can register a branch in Bulgaria if duly incorporated and entitled to conduct business activities under their national law.
The branch is not a legal entity, but:
Is considered as such for tax purposes;
May conduct business activities.
A branch of a foreign person is part of its parent company, but has a different seat. A branch is not a legal entity. However it must keep account books just like independent legal entities do. No authorized capital is required to found a branch.
Public Limited Partnership
In fact, this is a limited partnership, where the limited partners own stock equivalent to their participation in the company. This form is rarely used in practice.
Representative Office
Foreign entities are allowed to operate in Bulgaria through a representative office whose activities are effectively limited to marketing and providing support to the foreign entity. The representative office itself cannot undertake economic activity.
A representative office is registered with the Bulgarian Chamber of Commerce and Industry. A representative office:
Is not a legal entity;
Does not have to keep books except for payroll purposes;
May not conduct business activities;
Does not pay corporate taxes since no income is generated;
May not recover VAT credit.
Contact us by e-mail, Skype or phone and our consultants will get in touch with you shortly!
Currencies
| | | |
| --- | --- | --- |
| USD | - | 1.78419 |
| GBP | - | 2.65973 |
| EUR | - | 1.95583 |
Weather
| | | |
| --- | --- | --- |
| Sofia | - | 28 ° |
| Varna | - | 29 ° |
| Bourgas | - | 30 ° |
| Ruse | - | 32 ° |