Visa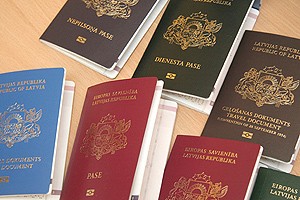 EU citizens do not need visa to enter the country. Holders of valid passports from the following countries do not need a visa to visit Bulgaria for up to 90 days within each period of six months:
Andorra, Australia, Austria, Belgium, Brazil, Brunei, Canada, Chile, Costa Rica, Croatia, Cyprus, Czech Republic, Denmark, El Salvador, Estonia, Finland, France, Germany, Greece, Guatemala, Honduras, Hungary, Iceland, Ireland, Israel, Italy, Japan, Latvia, Liechtenstein, Malta, Lithuania, Luxembourg, Malaysia, Mexico, Monaco, Netherlands, New Zealand, Nicaragua, Norway, Panama, Paraguay, Poland, Portugal, Republic of Korea, Romania, San Marino, Singapore, Slovak Republic, Slovenia, Spain, Sweden, Switzerland, UK (British Citizen Passport Holders and British Nationals /Overseas/ only),USA, Uruguay, the Vatican, Venezuela, SAR - China (Hong Kong, Makao)
All holders of passports from countries not mentioned in the List above, need visas to enter Bulgaria.
Contact us by e-mail, Skype or phone and our consultants will get in touch with you shortly!
Currencies
| | | |
| --- | --- | --- |
| USD | - | 1.78419 |
| GBP | - | 2.65973 |
| EUR | - | 1.95583 |
Weather
| | | |
| --- | --- | --- |
| Sofia | - | 28 ° |
| Varna | - | 29 ° |
| Bourgas | - | 30 ° |
| Ruse | - | 32 ° |