Varna and the region
VARNA REGION is located in the northeastern part of Bulgaria. Varna is the main city and is often referred to as the sea capital of Bulgaria. With a maritime climate which is characterized by warm, sunny days and mid-summer air temperatures of around 83˚f (28 ˚c), Varna has one of the most desirable climates in the whole country. The resort complexes of St. St Constantine & Helena, Golden sands, Riviera, Sunny day, Albena, Kamchiya scattered along the coastal line are wonderful place for rest.

For a european coastal city with both stunning natural and historical scenery, property prices are very reasonable. Varna is the ideal place for those investors wishing to market on the balkan region. It is also the natural gateway to the vast and ever-expanding markets of the former soviet union and the middle east. Its geographical location provides excellent sea communications. road infrastructure is comparatively good, with network of international highways crossing the country, connecting it with its neighboring countries, western europe, middle east and Russia.
Golden Sands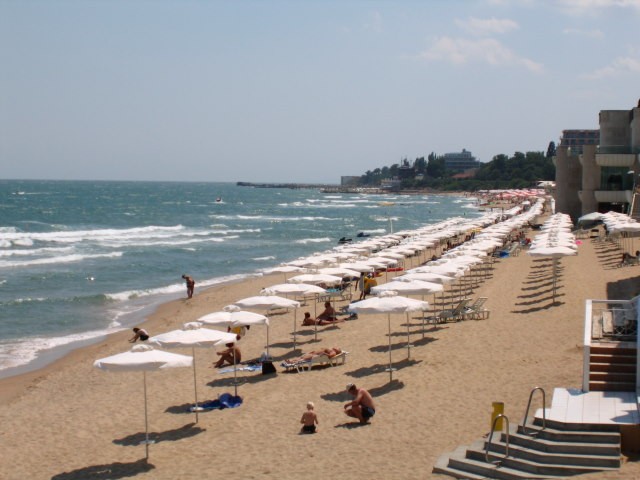 Golden Sands is a unique combination of a calm and warm sea, wooded slopes descending to a beach, covered with fine golden sand and mineral springs. the resort of golden sands is the largest one on the northern black sea coast. it is situated 18 km from Varna and 490 km from sofia. the resort is abundant in lush vegetation and with the numerous bushes and trees, it resembles a real park.
The climate is mild, temperate continental, similar to that in the famous Mediterranean resorts. Average daytime temperature during the summer months is: air - 28 °С, sea water -24°С. The summer is long and warm, suitable for sunbathing from May to October. The heat is not overpowering thanks to the sea breeze. Changes of temperature are not drastic. The mild weather in early spring and late autumn is ideally suited for water- and sea treatments, as well as congress and conference events and short term holidays.
Albena
Albena is situated in a picturesque bay on the bulgarian black sea coast, 30 km from the city of Varna. Albena offers a sandy beach, crystal sea. Its seven kilometer beach offers the same wide range of sporting facilities as Golden Sands and there is a good selection of restaurants and other evening entertainments.
St. Constantine and Helena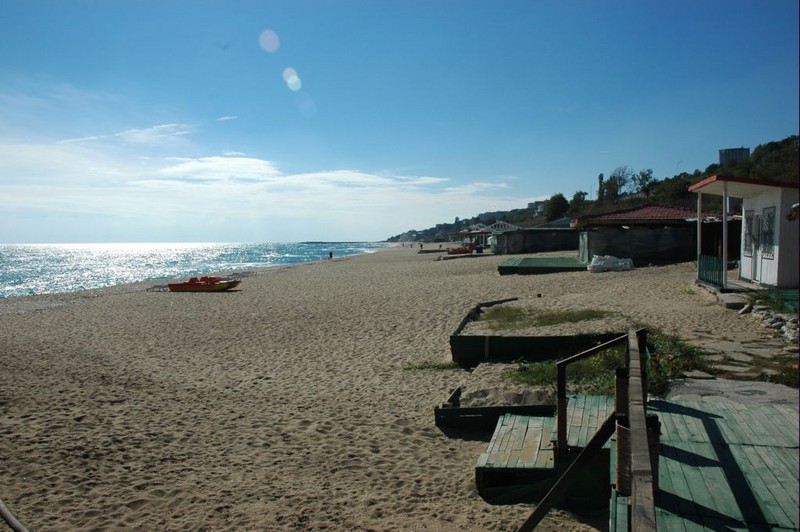 St. Constantine and Helena, formerly known as drouzhba is the oldest summer resort in Bulgaria. Located 10 km north of varna the resort offers quiet, relaxing and affordable quality and service, all set in pleasant surroundings. situated in a beautiful old park, quiet bays, sand beaches and curative mineral springs, st. constantine and helena resort offers comfortable hotels, villa-settlements and holiday houses. there are many reasons to visit this resort - the specific microclimate with high concentration of soothing light-weight negative ions, the perfect harmony of the sea breeze at an altitude of 25 meters, abundance of mineral springs.
The Riviera holiday club is located 17 km from the city of varna, in immediate vicinity of golden sands resort. situated right on the shore, with its own beaches and parks with fine old trees, bushes and plants, riviera offers modern hotels, cozy atmosphere and perfect place for your vacation.
The rich cultural events schedule is part of varna's everyday life. it is the city where the oldest festival in the country "varna summer" is held annually. every two years varna becomes an attractive spot for the world ballet dancers for the oldest and most prestigious international ballet competition is held here.
Currencies
| | | |
| --- | --- | --- |
| USD | - | 1.78419 |
| GBP | - | 2.65973 |
| EUR | - | 1.95583 |
Weather
| | | |
| --- | --- | --- |
| Sofia | - | 28 ° |
| Varna | - | 29 ° |
| Bourgas | - | 30 ° |
| Ruse | - | 32 ° |